She-Hulk Trailer Dropped - The Loop
Play Sound

YMMV •

Radar •

Quotes • (

Funny •

Heartwarming

•
Awesome

) •

Fridge •

Characters •

Fanfic Recs •

Nightmare Fuel

•
Shout Out

•

Plot

•

Tear Jerker •

Headscratchers •
Trivia • WMG •

Recap

•

Ho Yay

•

Image Links

•

Memes

•

Haiku

• Laconic •
Source

•

Setting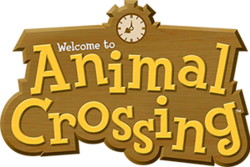 Yeah, living on your own, being free. It feels great. But living by yourself can be a real drag, too. Still, if you've got some really tight friends somewhere nearby, then you know it'll all work out.

—K.K. Slider

Originally released in Spring of 2001 for the Nintendo 64 as Doubutsu no Mori ("Animal Forest") in Japan, most American players are probably familiar with the Game Cube version, Doubutsu no Mori Plus, which was released in the US in 2002 as Animal Crossing.
Animal Crossing is a simple but entertaining "life sim" game that takes place in a small town in the country. Amusingly enough, you're the only human character (not counting any other players who share your town) in a town populated by eccentric Talking Animals. There are pelicans working at the post office, a pair of hedgehog sisters who run the tailor's shop, a verbose, bug-phobic owl who runs the museum, and a fox who acts as a shady traveling merchant. Your other, less permanent neighbors are likewise an eclectic assortment of other species, from dogs to cats to cows to elephants to about a dozen other species.
In order to pay off the debt on your house to the local shopkeeper (a raccoontanuki named Tom Nook), you'll have to scrounge up things to sell for the local currency, Bells. You can hunt insects, catch fish, gather fruit, dumpster-dive for old furniture, or sell the stuff you earn running errands for your neighbors. You can also put some of your hard-earned money towards buying new clothes, or furniture for your home.
The game later received a version for the Nintendo DS, Animal Crossing: Wild World, which added a few new features, like the ability to get haircuts, hats and accessories to wear, new items to collect, the ability to communicate with friends over Wi-Fi, and a limited increase in interaction with your neighbors.
An anime movie based on Wild World was released in Japan in 2006, but there are currently no plans to show it elsewhere.
Animal Crossing characters have also appeared in other Nintendo media, with the Villager (a non-customizable version of the player character) and Isabelle both appearing as playable characters in the Super Smash Bros series (debuting in 4 and Ultimate, respectively) and the Mario Kart series (appearing as DLC in Mario Kart 8 and later coming with the game in Mario Kart 8 Deluxe).
Franchise history:
1.x

Dōbutsu no Mori (lit. "Animal Forest") (Nintendo 64; Japan 2001)
Dōbutsu no Mori + (Game Cube; Japan 2001) Added real-time clock.
Animal Crossing (sometimes seen as Animal Crossing | Population: Growing!) (Game Cube; North America 2002, Australia 2003, Europe 2004) New holidays based on those of the United States, e-Reader support, and several other enhancements.
Dōbutsu no Mori e+ (Game Cube; Japan 2003) Everything added to the North America, Australia, and Europe versions and more.

2.x

Oideyo Dōbutsu no Mori (Nintendo DS; Japan 2005) Removed several features and hidden NES games in favor of online play with friend codes; changed all holidays.
Animal Crossing: Wild World (Nintendo DS; North America 2005, Australia 2005, Europe 2006) Nearly identical to ODnM, but not interoperable with the Japanese game due to character encoding differences and different sizes of various data structures.
Dōbutsu no Mori: Hohinda Mura Dayori (Manga; Japan 2005-2013) A manga featuring a human villager named Sayorin living in a village called Hohinda along with other human villagers and many animal villagers from the series.
Oideyo Dōbutsu no Mori (Manga; Japan) A manga based on the video game.
Gekijōban Dōbutsu no Mori (Movie; Japan 2006)

3.x

Animal Crossing: City Folk (North America)/Animal Crossing: Let's Go to the City (PAL territories) (Wii; 2008) As well as the town, the player can now visit a city full of different shops including ones from previous games as well as some new ones. Online play is once again included and the game is the first Wii game to support voice chat and the first online game in the series that supports interoperability between Japanese and Western versions of the game. Holidays return, with versions of the game from different countries having their own sets. Region-specific holidays can still be experienced by people outside the holiday's region using the Nintendo Wi-Fi Connection to visit the town of a friend from another country. Highlands and lowlands in the town return from 1.x.
Minna no Dōbutsu no Mori (Manga; Japan 2008)
Animal Crossing Clock (DSiWare app; Europe/North America 2009)
Animal Crossing Calculator (DSiWare app; Europe/North America 2009)
Animal Crossing: Sweet Day (2012) A minigame in the 2012 Wii U game Nintendo Land. Released after New Leaf in Japan but before elsewhere.

4.x

Animal Crossing: New Leaf (Nintendo 3DS; Japan 2012, South Korea 2013, North America 2013, Europe 2013, Australia 2013): This incarnation of the series is making the most changes since Wild World. Besides a complete redesign of graphics, the game boasts several new features. More clothing and customization, wall furniture, and even swimming! You are even the mayor of your town!
Tobidase Dōbutsu no Mori Minna de Seseragi Mura Life (Manga; Japan 2012-present)
Animal Crossing Plaza (Wii U app; 2013)
Photos with Animal Crossing (Nintendo 3DS app; Japan 2014, Europe 2015)
Animal Crossing: Happy Home Designer (Nintendo 3DS; 2015)
Animal Crossing: amiibo Festival (Wii U; 2015)
Animal Crossing: Pocket Camp (Mobile app; 2017)

5.x

Animal Crossing: New Horizons (Nintendo Switch; 2020): This game has the player character live on a deserted island as part of Nook Inc. Getaway Package. This game includes island customization by allowing the player to place buildings and items on the island, as well as eventually unlocking terraforming to edit cliffs and rivers.
Assemble! Animal Crossing (Manga; Japan 2020-present, international 2021-present): This manga features 10-year-old Hana Shimatani, who wins a raffle and travels to a southern island with her parents. The manga follows the plot of Animal Crossing: New Horizons.
---
This game features examples of:
Amazing Technicolor Wildlife: Blue, purple, whatever--there's a townsperson for every color of the rainbow! (Of course, there are ordinarily colored animals as well — for example, Goose is white like roosters often are in real life; he's just named after a completely different kind of fowl for some reason.)
And Your Reward Is Clothes: It's the trope namer, even.
| | | |
| --- | --- | --- |
| |  --"And your reward.... Is clothes!" | |
| | | |
| --- | --- | --- |
| |   "Many species hunt this beetle. Examples include moles, crows, and owls... WOT WOT?!" | |
It's also lampshaded in Wild World with a female octopus named Marina. Though the thought depresses her.
| | | |
| --- | --- | --- |
| |   "Do you think it's weird that I like seafood? Since, if you think about it, technically I'M seafood?" | |
↑

Well, except in the Gamecube version, where they hold 4 items each. And they only take up one space.