YMMV

Quotes

(

Funny

Heartwarming

Awesome

)

Fanfic Recs

Analysis

Trivia

WMG

Image Links

Haiku

Laconic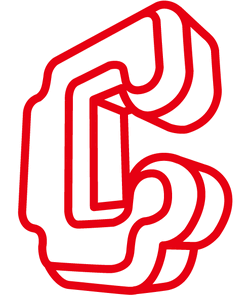 | | | |
| --- | --- | --- |
| | | |

Cave Co., Ltd. is a video game company formed in 1994, one of four companies that arose from the ashes of the bankrupt Toaplan. It is perhaps well-known for its line of arcade Bullet Hell Shoot Em Ups, such as the Don Pachi and Mushihime-sama series.
In recent years, Cave has taken to bringing its shooters, the majority of which have been Japan-only, overseas. Mushihime-sama Futari for the Xbox 360 was released in November 2009 with no Region Coding, making it the first home release of a Cave shooter to be playable on an American or European console. Cave went on to release the 360 port of Espgaluda II region-free in February 2010, as well as an iPhone port in April with official Japan and U.S. releases. Deathsmiles was released in the U.S. in June, localized by Aksys Games, the same company behind the U.S. localizations of the BlazBlue series and Shikigami no Shiro III. Cave also has an English-language website, though its focus appears to be on iPhone / Android games, with little mention of console releases, let alone arcade ones. This is not to say consoles are being ignored, though; there is now a dual-language X-Box 360 port of Guwange available on the X-Box Live Marketplace.
More recently, European publisher Rising Star Games has taken to localising some of CAVE's Xbox 360 shoot-'em-ups, so far including Death Smiles and DoDonPachi Resurrection as well as the recently announced Akai Katana. Their release of DDPR is also region-free, meaning other non-Japanese fans can get in on the action.
You can catch CAVE on Facebook here, and on Twitter here.
---
Works created by CAVE include:
---
Licensed games:
---
CAVE provides examples of the following tropes:
---
Names to know in Cave
Makoto Asada: Producer
Kenichi Takano: Producer
Tsuneki Ikeda: Programmer, most-well-known for scoring systems involving a lot of scoring items potentially on the screen at once, two different kinds of shots to force tradeoffs between survival and score, some means of bullet cancelling, and the final boss being immune or resistant to something that inexperienced players might use often.
"Joker" Junya Inoue: Artist and planner
Akira Wakabayashi: Visual designer
Shinobu Yagawa: Programmer, most-well-known for "rank" systems that encourage the player to purposely get killed, encouraging boss milking, medal chaining, and enemies who actually shoot at the player.
Masa-KING: Producer and front-man for Cave's mobile division as well as part-time music composer (not to be confused with MASA-King, another music composer). He is willing to dress up in all sorts of costumes for the sake of CAVE.
Daisuke Matsumoto: Music composer and occasional voice actor
Natsuko Naitou: Music composer and singer for all image songs
Ryu Umemoto: Music composer who was also a personal friend of Makoto Asada. He passed away in 2011.