Spider-Man: No Way Home Trailer Dropped - The Loop
Play Sound

YMMV •

Radar

•

Quotes

• (

Funny

•

Heartwarming

•
Awesome

) •

Fridge

•

Characters

•

Fanfic Recs

•

Nightmare Fuel

•
Shout Out

•

Plot

•

Tear Jerker

•

Headscratchers

•
Trivia •

WMG

•

Recap

•

Ho Yay

•

Image Links

•

Memes

•

Haiku

•

Laconic

•
Source

•

Setting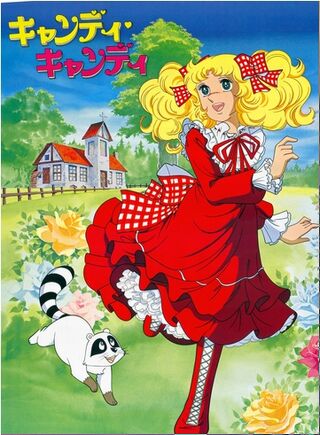 "Flowers grow and die, humans die but they live on in the hearts of those who love them"

—Anthony Andree

This Shojo series from the 1970s hooked up a whole generation of Japanese, Latin American and European girls. Both the anime and manga are now considered to be classics.
The story itself began as a novel written by Kyouko Mizuki (real name, Keiko Nagita) in 1975, as a way to deal with the deaths of her parents. Mizuki then joined forces with the artist Yumiko Igarashi (the older cousin of Satsuki Igarashi from CLAMP fame) and the two started publishing the story as a manga, which ran in the Nakayoshi magazine from 1975 to 1979, was gathered in 9 volumes, and even won the first Kodansha Manga Aware for shoujo manga in 1977. An 115 episodes anime series ran from 1976 to 1979, with Minori Matsushima (aka Dororo and Sayaka Yumi) as the protagonist.
The plot is about the life and times of Candace "Candy" White, a beautiful blond girl growing up in the first two decades of the 20th century, through her adoption; her convoluted love life, first with sweet Anthony, who meets a tragic death, and then with rebellious Terry; her friends (Miss Pony, Annie, Anthony's cousins Stear and Archie, Patty, Albert, Frannie) and enemies (especially the Reagan siblings Eliza and Neil), her bonds with a wise and somewhat older man named Albert, and her final determination of being a capable and independent woman no matter what.
Not to be confused with Honey Honey, another old-school shojo which is instead extremely silly, or the Axe Cop villain by this name.
---
The series provides examples of: