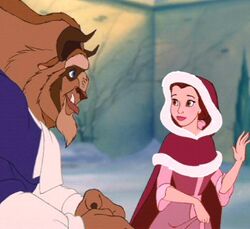 From ye olden times, the princess to be rescued, or the prince charming to sweep the heroine off her feet. Nowadays, moving towards the person to be rescued or the charmer to sweep the protagonist off their feet (Yay progress!). Or just people who happen to become romantically involved with another character.
It's a Super-Trope so universal, that there are too many specific examples to list.
More innocent Sister Trope to Lust Object, though they overlap once in a while.
Trending pages
All items (101)