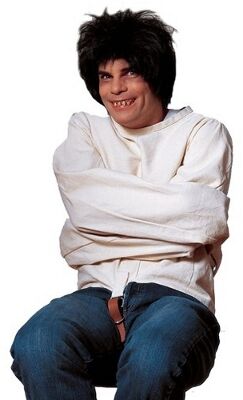 Any tropes involving madness or insanity. Except those dealing with Hollywood Psych.
These can run the gamut from the weird but generally happy chaos that inhabits the Cloudcuckoolander's mind to the darkest corners of a person's shattered psyche.
---
They said it was impossible to create an index covering all the insanity tropes! They said it couldn't be done! They Called Me Mad! WELL WHO'S MAD NOW?! MWAHAHAHAHAHAHA!!!
Trending pages
All items (198)