YMMV •

Radar

•

Quotes

• (
Funny

•

Heartwarming

•

Awesome

) •
Fridge

•

Characters •

Fanfic Recs

•

Nightmare Fuel

•
Shout Out

•

Plot

•

Tear Jerker

•
Headscratchers

•
Trivia

•

WMG

•

Recap

•
Ho Yay

•
Image Links

•

Memes

•

Haiku

•

Laconic

•
Source

•

Setting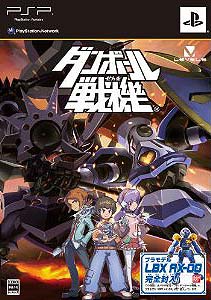 Danball Senki is an PSP RPG developed by Level-5. Players assume the role of Ban, a young boy who is a fan of LBX, or Little Battler eXperience, a line of toys which are equal parts model kit and fully functioning robot. They are most commonly used to battle each other in miniature diorama arenas. One day, he is approached out of the blue by a mysterious female scientist who hands him an attache case containing a prototype LBX called "AX-00", which the scientist claims is "the key to saving the world". Unbeknownst to Ban, however, is the fact that the model is wanted by a mysterious group, and he soon finds himself being hunted by the group's masked agents.
An Updated Rerelease titled Danball Senki Boost was available in 2011.
The anime adaptation already finished its run and a sequel, titled Danball Senki W, began in January 2012.
This series contains examples of: