Spider-Man: No Way Home Trailer Dropped - The Loop
Play Sound

YMMV

•

Radar

•

Quotes

• (

Funny

•

Heartwarming

•
Awesome

) •

Fridge

•

Characters

•

Fanfic Recs

•

Nightmare Fuel

•
Shout Out

•

Plot

•

Tear Jerker

•

Headscratchers

•
Trivia

•

WMG

•

Recap

•

Ho Yay

•

Image Links

•

Memes

•

Haiku

•

Laconic

•
Source

•

Setting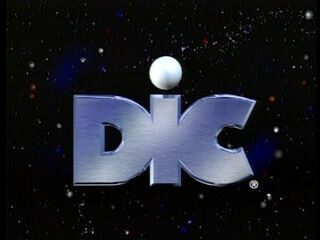 DiC Entertainment was a production company that started as a subsidiary of Radio-Television Luxembourg in 1971, that would go on to produce many kids' cartoons, especially in the 1980s. Its name is an acronym for Diffusion, Information et Communication.
The company is mostly remembered for its closing logos that appeared at the very end of its shows. Its most notable was the "Kid in Bed" logo, in which a camera zoomed in above a boy who was sleeping in his bed and through his bedroom window, where the DiC logo formed outside. This closing logo, first used in 1987, went through various variations before being replaced altogether in the early 2000s. More information on this and the other closing logos for DiC can be found here.
As of 2008, the company has been acquired and become part of Cookie Jar Entertainment.
Although the official pronunciation for the company's name is "deek", it has become easy for one to joke about the fact that the name is one letter away from sounding like "dick". DiC has come to be described as an acronym for "Do It Cheap", though in the early days, they worked with Tokyo Movie Shinsha (they weren't nearly as cheap as Filmation as TMS was very Expensive), only switching to studios like KK C and D Asia, Saerom and Sei Young later on as Disney and later Warner Bros were giving TMS more money for their shows. As a result, the higher-quality shows of company's heyday in The Eighties (including Inspector Gadget, Jayce and the Wheeled Warriors, MASK, Heathcliff and The Catillac Cats, Dinosaucers, and so on) would eventually give way to their unfortunately arguably better-remembered Dork Age, particularly its cartoons based on the Super Mario Bros and Sonic the Hedgehog video games, which are also a frequent source in Youtube Poop. It is also rather infamous among the anime community for its dub of Sailor Moon (although in that case it is often a subject of Mis Blamed since the voices, dub script, and most of the editing was done by Optimum Productions).
They have also released EasyPlay DVDs in the late '90s, in which you can hear Inspector Gadget deliver an extremely long and detailed lecture on how to use it. This is somewhat justified since DVDs were still new at the time, though because you have to "move the glow" to the DiC logo and click on it, you already know how to use it anyway.
---
Notable shows produced by the company include:
The Adventures of Teddy Ruxpin (co production with Alchemy II and Atkinson Film-Arts)
ALF: The Animated Series (co production with Alien Productions and Saban Entertainment)

ALF Tales

(co production with Alien Productions and Saban Entertainment)
Alienators Evolution Continues (2001-2002) (co-produced by Sony Pictures Television and DreamWorks Television)
Later episodes of Alvin and The Chipmunks
Battletoads (pilot only)
Bill and Teds Excellent Adventures (when Hanna-Barbera lost the rights after the first season)
Captain Planet and the Planeteers (The first three seasons only; Co-produced with Turner Program Services)
Care Bears (first season and first two movies, before losing the rights to Nelvana, and after winning the rights back, the Oopsy Does It movie and Adventures in Care-a-Lot series and specials, before losing the rights again, this time to

Moon Scoop

Entertainment)
The animated version of Dennis the Menace
Dinosaucers (co-produced by Columbia Pictures Television)
The Double Dragon animated series
G.I. Joe (the third and fourth seasons of the animated series)
Hello Kitty's Furry Tale Theater (Co-produced with MGM)
Hulk Hogan's Rock 'n' Wrestling (co-produced with WWF)
Hurricanes (Co-produced with Siriol Productions and Scottish Television)
Madeline (Co-Producers with Cinar for the 1988-1992 specials, Producers of the TV series and subsequent specials)
Popples
The Real Ghostbusters (co-produced by Columbia Pictures Television)
Sabrina the Animated Series, and it's spin-off, Sabrina's Secret Life
Strawberry Shortcake (the 2003 relaunch, The Sweet Dreams Movie, and the 2007 redesign episodes, before losing the rights to

Moon Scoop

Entertainment).
The original English dub of Sailor Moon
The Knights of the Zodiac dub of Saint Seiya
Superhuman Samurai Syber-Squad (A Power Rangers style Importation Expansion of the Toku series Denkou Choujin Gridman)
The Super Mario Bros Super Show (and its sequels)
Wish Kid (starring Macaulay Culkin)