YMMV •

Radar

•

Quotes • (
Funny

•

Heartwarming

•

Awesome) •
Fridge

•

Characters

•

Fanfic Recs

•

Nightmare Fuel

•
Shout Out

•

Plot

•

Tear Jerker

•
Headscratchers •
Trivia

• WMG •

Recap

•
Ho Yay

•
Image Links

•

Memes

•

Haiku

• Laconic •
Source

•

Setting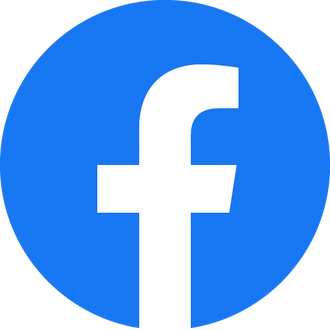 Facebook started out as thefacebook.com, which was intended to be a social networking site for college students.
Originally, it was much more low-key than My Space: A user needed an official school e-mail address to join. To a registered user, the interface worked somewhat similarly (a user could view everyone in his network, but would have to add friends from other networks to view their profiles). Because it came out in spring 2004, anyone who had graduated from college in 2003 or earlier was essentially forbidden from becoming a member, due to their lack of an official school account. Schools were also added piecemeal, so your friend might invite you to join, but find that your college wasn't in the site's database yet.
In 2006, regional, corporate and high school networks were established, leading to an outcry among college students, who felt that Facebook was becoming another MySpace; a counter-contingent appeared who disagreed. This outcry only intensified when the whole "official college e-mail address" thing was abolished later in the year and anyone with an e-mail address was allowed to join. The complaints later became Hilarious in Hindsight, as now it's MySpace that's trying to copy Facebook's every move, ever since it became Deader Than Disco.
As of 2012, Facebook remains one of the most popular (and actually still more low-key, it hasn't taken as much flak as whipping boy MySpace) networking sites out there. More and more sites are adding Facebook Like buttons on their pages, making it look as if it's taking over the Internet. It lacks most of My Space's profile-customization options; no sparklies or rainbow-colored fonts allowed. This may be to the site's benefit, as this creates a more professional feeling. However, there are a huge number of applications that one can add to one's profile, for anything from horoscopes to celebrity-lookalike pictures.
There are also a number of entries for fictional characters, such as Michelle Dessler from 24.
This wiki also now has its own page on there.
Facebook's layout has gone through several major changes, each one triggering a mass epidemic of Ruined FOREVER. Ironically, each new update has people rushing to defend the old layout, deciding it was not so bad after all despite laying into that one prior. In addition to this, the media and some more tech-savvy members of the public have found a place to whip Facebook where it hurts the most: privacy. Over time, Facebook has implemented different levels of privacy for its user profiles (while urging people to use caution before posting any compromising photos or rants).
Facebook is home to a variety of third-party applications, including some rather addictive games like Mafia Wars and Farmville. In fact, some individuals have Facebook accounts for the sole purpose of playing games.
A movie about the founding of Facebook, titled The Social Network, was released in 2010, directed by David Fincher, (Se7en, Fight Club) and written by Aaron Sorkin. Trent Reznor and Atticus Ross provided the soundtrack.
As with MySpace, the mere mention of Facebook in online forums and IRC channels can cause people to launch into long rants about why they don't use social networking sites.
It has led to the practice of "Facebook stalking"—looking at someone's profile, status updates and photo uploads to find out more about their lives (rather than, y'know, just talking to them directly). An especially useful tool if you either are curious about some stranger who has ninety-seven mutual friends, enjoy being a "detective", or are a Psycho Ex Boy-/Girlfriend (or, indeed, a thief, as Facebook offers great insight into when people are not at home, while also often giving enough information to find where that home is). Granted, however, it wouldn't be a concern if users simply didn't post this kind of info in the first place.
Facebook has announced an alliance with Skype.
Facebook entered the stock market on May 18, 2012, at 11 a.m. EDT, under the abbreviation FB, with an IPO of about US$38 billion, which it broke even at the end of that day. Even after the purchase, Mark Zuckerberg has control over the entire company. This move has made him a multi-billionaire and he coincidentally married his longtime girlfriend in a secret wedding just days after. But Facebook also lost a lot of money due to the falling stocks, and a few lawsuits have happened that they'll need to deal with, in addition to an investigation by the U.S. Senate.
---
This Web site contains examples of: