Jurassic World: Dominion Dominates Fandom Wikis - The Loop
Play Sound

YMMV •

Radar

•

Quotes

• (
Funny

•

Heartwarming

•

Awesome

) •
Fridge

•

Characters •

Fanfic Recs

•

Nightmare Fuel

•
Shout Out

•

Plot

•

Tear Jerker

•
Headscratchers

•
Trivia

•

WMG

•

Recap

•
Ho Yay

•
Image Links

•

Memes

•

Haiku

•

Laconic

•
Source

•

Setting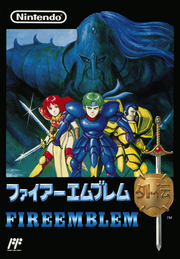 The second game in the Fire Emblem series and was available exclusively in Japan for the Famicon in 1992. It was remade in 2017 for the Nintendo 3DS, under the name Fire Emblem Echoes: Shadows of Valentia. 
The story itself takes place on Valentia, an distant continent that's to the west of Archanea.
Several generations ago, there were two gods watching over the people of Valentia; the benevolent Mila and the stoic Duma. While Duma believed in one's personal strength and self-sufficiency, Mila preferred to nurture the humans. The pair didn't get along, their arguments where less than civilized, and their viewpoints became more extreme. The pair eventually ended their conflict and went their separate ways.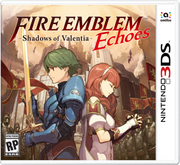 Duma and his followers claimed the northern half of Valentia to found the Empire of Rigel, and nation with an strong emphasis on militaristic might. While Mila and her followers settled in the south, creating the kingdom of Zofia; which was renowned for it's fertility and luxury. As time passed, the people of both countries took their gods' teachings an little bit too literally: Rigel became too militarized and war-like so it started preparing to invade Zofia, which has been overcome by the greed and personal ambitions of an few key leaders and especially after the mysterious disappearance of "Mother" Mila.
Not every single hope is lost, however. In the Zofian village named Ram, a retired Rigelian knight named Mycen raised two youngsters named Alm and Celica together. Both of them have odd marks on their hands, signaling them as The Chosen Ones for each of the countries they wre born in: Alm is this for Rigel, Celica is this for Zofia. On one hand Alm and his friends (Tobin, Gray, Kliff, and in the remake Faye) join the Deliverance alias a resistance group that tries to restore Zofia and deal with the Rigelian invasion; on the other, Celica and her friends from the Priorate of Novis (Bey, Mae and Genny) plus other people so they can investigate Mila's whereabouts and restore the damaged lands without fighting...
Examples of Fire Emblem Gaiden include:
↑

This is actually his body double, but nobody on his side cares about what happens to him.

↑

For context, an recurring map design is an open field, with two forts on the opposing side and there's an impassable river horizontally running through the center of the battlefield. You normally have quite an few opponents on your side of the map and it takes several turns for the enemy to reach and cross the bridge that's in the center of the map. All it takes to hold it is a healer, an archer, and someone who can withstand the might of an dozen angry horsemen.