Cobra Kai Season 4 - The Loop
Play Sound

YMMV •

Radar

•

Quotes

• (

Funny

•

Heartwarming

•
Awesome

) •

Fridge

•

Characters

•

Fanfic Recs

•

Nightmare Fuel

•
Shout Out

•

Plot

•

Tear Jerker

•

Headscratchers

•
Trivia

• WMG •

Recap

•

Ho Yay

•

Image Links

•

Memes

•

Haiku

• Laconic •
Source

•

Setting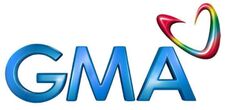 Dear GMA, you've always wanted to trend, right? Well congrats! You're already tending. Too bad it ain't good

.

—A netizen's message about the hashtag #GMAPhilippinesWorstNetwork

Again, don't let the logo fool you, because this network is actually a lying, conniving, and scheming bastard.
GMA Network (GMA) is a major commercial television & radio network in the Philippines. GMA Network is owned by GMA Network, Inc. a publicly listed company. Its first broadcast on television was on October 29, 1961, GMA Network (formerly known as DZBB TV Channel 7, RBS TV Channel 7, GMA Radio-Television Arts then GMA Rainbow Satellite Network) is commonly signified to as the "Kapuso Network" in reference to the outline of the company's logo.
Initially known for having many popular shows (which were able to match, if not surpass those from ABS-CBN), having one of the most trusted news organizations (ala CBS News), its well known fantasy series (known as telefantasya) and as the leading TV station in Mega Manila from 2004 to 2010, GMA soon rose to infamy by the 2010s as Filipinos attacked GMA's habit of commercial overloading, and beyond that, the network's "self-proclamation" as the number one TV station (even if it was really number two), cheap ways, bias news, unknown stars (or starlets, as GMA haters like to call them), and low ratings. And while the Kapuso relaunch in 2002 helped GMA emerge as a stronger contender in Philippine TV, it also made GMA a much more ideal topic of criticism.
OKAY, WHY THE F**K DID GMA PUT A HEART ON ITS LOGO EVEN IF IT WAS RUTHLESS AND SELFISH!? SOMEONE KILL THIS SCUMBAG ALREADY!!!
History
The Birth of GMA (1950-1961)
The origin of GMA Network can be traced back to Loreto F. de Hemedez Inc. through Republic Broadcasting Systems' DZBB, which started airing its radio broadcast on March 1, 1950, and officially launched as a local radio station in Manila in June 14, 1950 and owned by Robert La Rue "Uncle Bob" Stewart, an American war correspondent. Despite of lack of new broadcasting facilities, the station has scored many milestones with its news, senate and congress coverage, breaking news, exclusives, and blow-by-blow accounts of major national events. It also pioneered on trendsetting shows such as Camay Theater of the Air, Lovingly Yours, Helen, Kahapon Lamang, Tawag ng Tanghalan, Newscoop, Kwentong Kutsero and others. Some of these shows eventually went to television. DZBB was also the first to air several live coverage extended not just to news and public affairs, but also to entertainment and educational programs. In 1957, DZBB moved to the new and current home at EDSA, Quezon City.
Inauspicious Milestones (1961-1972)
Venturing into television in the 1960s, Stewart started its television station through DZBB TV Channel 7 on October 29, 1961, the Philippines' third terrestrial television station. Originally, DZBB TV Channel 7's programming is composed of foreign programs from the United States and it later produced local programs to cater Filipino audiences.
It produced shows like Uncle Bob's Lucky Seven Club, a child-oriented show aired every Saturdays; Dance Time with Chito; Lovingly Yours, Helen; GMA Supershow (formerly Germside and then Germspesyal) and various news programs like News at Seven. And in 1963, RBS launched its first local television station in Cebu, DYSS Channel 7 (now GMA Cebu). In the same year, from Loreto F. de Hemedez Inc, the firm was formally renamed to Republic Broadcasting System, Inc. (RBS).
The Road To Glory (1972-1983)
On September 21, 1972, then President Ferdinand Marcos declared martial law by the virtue of Proclamation 1081. Marcos, ruling by decree, curtailed press freedom and other civil liberties; closed down the Congress and media establishments including GMA Network. Military personnel occupied GMA Network compound and placed it under military control to prevent alleged communist propaganda. Media outlets including GMA Network that was critical to the Marcos administration were ordered to be closed. Foreign citizens and entities were disallowed from owning and operating media companies in the Philippines.
Stewart and the American Broadcasting Company, who owned a quarter of the company, was forced to cede majority control to a triumvirate composed of Gilberto Duavit Sr., a Malacañang official; Menardo Jimenez, an accountant; and Felipe Gozon, an attorney of the Stewarts in 1974, along with former ABS-CBN executive Freddie M. Garcia. Through the acquisition, the station was able to broadcast in color with a PhP7 million credit line. In the succeeding year, the station changed its name to GMA Radio-Television Arts (GMA stood for Greater Manila Area, the station's initial coverage area), though Republic Broadcasting System, Inc. remained as its corporate name until 1996. Through this, GMA was able to emerge from an industry underdog to one of the most-watched TV stations, especially for news.
Forming A Resistance (1983-1986)
When Benigno "Ninoy" Aquino, Jr., a senator who strongly opposed the Marcos administration, was assassinated on August 21, 1983, it was only a small item on television news. The iron grip that the Marcos administration had on television began to slip, as GMA broadcast the funeral, the only local station to do so. In 1984, Imee Marcos, daughter of Ferdinand Marcos, attempted to take over GMA. However, the takeover was prevented by GMA executives. Stewart left the Philippines for good as he was utterly disappointed with the Marcos move. GMA was also instrumental during the years preceding the People Power Revolution. The network was the first to air a television interview with Corazon Aquino in 1984, and when she later announced that she would run for the presidency if she receives one million signatures. In 1985, GMA clinched first place in the ratings, overtaking RPN. In February 1986, the network was also the first to report that Fidel Ramos and Juan Ponce Enrile broke away from the Marcos administration.
When democracy in the Philippines was restored in the People Power Revolution in 1986, television stations began to air, some with their original owners, most notably ABS-CBN.
Flying Higher and Further (1986-1992)
The political instability of the country also added to the station's burden, when soldiers stormed into the studios for two days in a part of coup attempt to topple then President, Corazon Aquino. In 1987, it opened its high-end live studio, the Broadway Centrum, boosting its local programming, and inaugurated its 777-foot Tower of Power located along Tandang Sora, Quezon City, the tallest man-made structure in the country on November 7, 1988. It remain profitable during the year, despite GMA falling to second place after being affected by ABS-CBN's rapid resurgence.
The Rainbow of Globalization (1992-2002)

As revenues kept increasing, international reach became GMA's target in the 1990s, which began when the Rainbow Satellite launched on April 30, 1992. Through its relay stations, GMA programs were seen across the archipelago and Southeast Asia. GMA programming started airing in 60 American cities and parts of South America through the International Channel Network. GMA was the official broadcaster of the 1995 World Youth Day, which was the last visit of Pope John Paul II to the country.
During the same year, two popular TV shows, Eat Bulaga and Okey Ka Fairy Ko! began broadcasting on GMA after TAPE Inc. refused ABS-CBN's proposal to buy the airing rights of the two shows. At the same time, GMA launched a UHF channel subsidiary, Citynet 27, several new shows (among them were Bubble Gang and Startalk, now some of the longest-running shows on TV), and the news program, Saksi with Mike Enriquez, Mel Tiangco and Karen Davila and it also they have their Asian adaptation of The 700 Club series as The 700 Club Asia which Philippines is the only originating country in Asia. In 1996, GMA formally changed its corporate name to GMA Network Incorporated, with GMA now standing for Global Media Arts. GMA soon established GMA Films in 1998--its film José Rizal, which was at that time the most expensive movie production ever in the country (costing over 80 million pesos to produce), became a huge success with many accolades and award nominations.
GMA was the first Philippine broadcaster to receive a Peabody Award for Investigative Reporting in 1999. Later, Citynet 27 became EMC, the first locally programmed music video channel, later becoming a part of the Channel [V] franchise called Channel [V] Philippines. Channel [V] Philippines, however, ceased operations due to a conflict of interest between the owners of GMA and PLDT (which bought a stake in GMA), who operate MTV Philippines through their subsidiary, the Nation Broadcasting Corporation. GMA was also the Philippine broadcaster for 2000 Today, the most-successful international television special that commemorated the dawn of the new Millennium. At the turn of the millennium, GMA was the only local network to go on 24-hour, non-stop broadcasting. At the beginning of the year, Menardo Jimenez announced his retirement as president and CEO and on December 31, 2000, Felipe Gozon assumed the position with his concurrent capacity as chairman. Duavit's son Gilberto Duavit Jr. assumed the post of Chief Operating Officer. GMA also inaugurated its current GMA Network Center in the same year.
Goodbye Rainbow, Hello Kapuso (2002-2004)
In an effort to localized and transformed its image into a more intrinsic Filipino, GMA Network engaged in a rebranding course in line with its objective to become the leader in providing local news and entertainment. On October 27, 2002, during an episode of the network's longest-running Sunday afternoon entertainment show SOP, GMA officially revealed a new logo and image campaign. The new logo features a rainbow colored heart-shaped logo, the Kapuso, represented by a new slogan "Kapuso ng Pamilyang Pilipino, Anumang Kulay ng Buhay" ("One in Heart With the Filipino family, In Whatever Colors of Life"), and a Century Gothic Bold font for the letters. The rebrand was a huge success: its audience share jumped from 23.5% by end of 2002 to 34.9% by the end of 2003.
The Top Of The World (2004-2010)
On September 23, 2004, the success of the "Kapuso" campaign would reach its very peak: GMA Network finally gained in leadership Mega Manila against ABS-CBN, with 41% audience share compared to ABS-CBN's 39%, thanks largely to the success of reality show Extra Challenge, Korean dramas, Mulawin, one of its most famous telefantasyas, and a new nightly newscast named 24 Oras which was able to topple ABS-CBN's very famous nightly newscast, TV Patrol, from its dominance.
In 2005, GMA Network began producing Mars Ravelo's Darna, a classic Filipino comic book character which became an instant hit, with an overnight rating of 47.7 percent, the highest rating for a pilot episode and the first telefantasya to reached 52.1 percent ratings; followed by Encantadia at 47.2 percent and other prime-time telefantasyas, Mulawin (2004) and Sugo (2005) contributed to GMA Network's lead in Mega Manila. This also lead to the creation of its second VHF TV channel, named QTV (now GMA News TV).
In 2006, GMA Network maintained its primetime supremacy by reformatting its reality-based program Extra Challenge and another telefantasya Encantadia (which was succeeded by sequels, Etheria and Encantadia: Pag-ibig Hanggang Wakas), and the localized subtitled versions of Korean television series Stairway to Heaven, Full House, Jewel in the Palace and My Lovely Sam Soon.
In 2007, the Network started to produce television franchises from other countries when they produced Celebrity Duets: Philippine Edition with FremantleMedia, one of the largest producers of television franchises in the world based in United Kingdom. They later produced MariMar, Zaido: Pulis Pangkalawakan, Kakasa Ka Ba Sa Grade 5? and Whammy! Push Your Luck from various countries.
On September 16, 2007, it was announced that the Idol franchise, which was previously been used by the Associated Broadcasting Company (to produce Philippine Idol) would be transferred to GMA under the new name Pinoy Idol.
In 2008, GMA produced a diverse set of shows for its primetime block by airing Carlo J. Caparas' Joaquin Bordado, Mars Ravelo's Dyesebel, Babangon Ako't Dudurugin Kita, Gagambino, Codename: Asero, Lalola, Ako si Kim Sam Soon, Survivor Philippines, Family Feud, Saan Darating Ang Umaga? and Luna Mystika. It also became the new home of the Idol franchise, with Pinoy Idol premiering that summer along with its companion show, Pinoy Idol Extra. This successful performance was boosted by the opening of the GMA Network Studios in the same year.
In the first half of 2009, GMA Network lined up new shows for its primetime like Carlo J. Caparas' Ang Babaeng Hinugot Sa Aking Tadyang, Carlo J. Caparas' Totoy Bato, All About Eve, Zorro, Adik Sa'Yo, All My Life, Sana Ngayong Pasko, Rosalinda, a new version of Darna, a second season of Survivor Philippines, Stairway to Heaven, Full House, and a new season of StarStruck. The primetime news program 24 Oras won two awards in the New York Television Festival, a Gold Medal for Best Continuing Coverage and a Silver Medal for Best News Program.
The Technological Shift (2010-2012)
GMA made more hits in the following years even as it dropped in second in Mega Manila, such as The Last Prince, Panday Kids, First Time, Laff En Roll, Diva, Zooperstars, Claudine, Wipeout, Pepito Manaloto, Wachamakulit, Sunnyville, Comedy Bar, Love Bug, Langit Sa Piling Mo, Pilyang Kerubin, Endless Love, Danz Showdown, Party Pilipinas, and many more, even with the emergence of TV5 as a major player (which in turn caused some GMA talents and newscasters to transfer to the said network). The strong performance in 2010 for GMA was also attributed by the network's shift to hologram technology for its election coverages. GMA also celebrated its 60th anniversary with a bang, marked by a stellar financial performance as well as a few record breaking milestones.
However, the year 2012 would see GMA end up in a huge amount of suffering.....
A Turbulent Dread (2012-2013)
In February 28, 2012, the network announced the retirement of Senior Vice President for the Entertainment Group, Wilma Galvante. The announcement came about after Galvante officially retired from the network, ending her 19 years of service as entertainment head, and it spelled danger for GMA: GMA's programs launched in 2012 failed to compete with those of ABS-CBN. The following year, the crisis would get worse than before.
Under The Ashes (2013-present)
The year 2013 saw a lot of more suffering for GMA. More of its programs ended up in mass failures, causing a disastrous amount of decline in its revenues. Not only that, GMA was attacked by netizens, saying that despite being in second place, GMA was self-proclaiming itself as "number one", even with its flopped programs. Worse yet, a few programming mishaps erupted in GMA: A report that insulted One Direction, Ivan Mayrina being sent to a wrong location, and Arnold Clavio displaying some unacceptably rude behavior, and yet all this despite the success of My Husband's Lover, and revenues and net income fell after being critically affected by the turbulence GMA faced during the year.
The crisis got worse in 2014: Two new hashtags were created: #GMAPhilippinesWorstNetwork and #BiggestLiesGMA. GMA had also been reported to have called ABS-CBN talent Vhong Navarro a rapist. More shows failed as well.