Jurassic World: Dominion Dominates Fandom Wikis - The Loop
Play Sound

YMMV •

Radar

•

Quotes

• (
Funny •

Heartwarming

•

Awesome) •
Fridge

•

Characters

•

Fanfic Recs

•

Nightmare Fuel

•
Shout Out

•

Plot

•

Tear Jerker

•
Headscratchers

•
Trivia

•

WMG

•

Recap

•
Ho Yay

•
Image Links

•

Memes

•

Haiku

•

Laconic

•
Source

•

Setting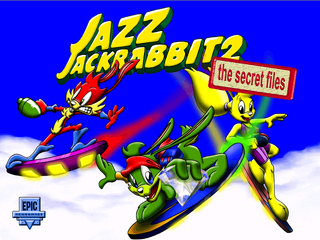 Remember Aesop's The Tortoise and the Hare? Imagine that same struggle, only 2,000 years into the future with both participants as anthrophomorphic animals, armed to the teeth and out for each others' blood.
Developed by Epic Megagames, who would eventually rise to further fame as just Epic Games and go on to develop games like the Unreal series and Gears of War, these games starred the titular rabbit hero with quick feet and a big gun, crossing galaxies to butt heads with the evil Devan Shell and to free the captured princess of his home planet. Once considered PC gamers' response to the likes of Sonic the Hedgehog, the Jazz games sold on fast-paced run-and-gun action (with bonus levels surprisingly similar to Sonic's) and the titular Mascot with Attitude. The first two games in the series received many expansion sets, including Christmas-themed ones, and the franchise ground to a halt when the third game failed to ship. Surprisingly the games still maintain an active online community, and Jazz 2 is still actively played online by the proud and the few to this day.
---
Jazz Jackrabbit features examples of:
↑

The shareware developer/publisher Apogee, later known as 3D Realms, was Epic's main competitor at the time.