Jurassic World: Dominion Dominates Fandom Wikis - The Loop
Play Sound

YMMV •

Radar

•

Quotes

• (
Funny •

Heartwarming •

Awesome

) •
Fridge •

Characters •

Fanfic Recs

•

Nightmare Fuel

•
Shout Out

•

Plot

•

Tear Jerker

•
Headscratchers

•
Trivia • WMG •

Recap

•
Ho Yay

•
Image Links

•

Memes

•

Haiku

•

Laconic

•
Source

•

Setting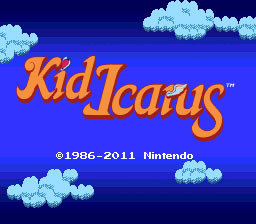 A series of platformer/shooter games made by Nintendo, known by the title Hikari Shinwa: Parutena no Kagami[1] in Japan (where it's also not a series). They take place in Angel Land, though largely influenced by Greek mythology, in which a Goddess named Palutena (either a mistranslation of "Parthena", or a mistranslation/portmanteau of Pallas-Athena) rules the heavenly Sky World and Medusa rules The Underworld. Medusa invades Sky World and kidnaps Palutena which leaves her Kid Hero bodyguard, the erstwhile angel Pit (artistically based on the putti Cupid), to escape from the Underworld, gather up the three sacred relics, and defeat Medusa and her legions of demons, a few of which were inspired by Greek/Roman mythology, and... Metroids (the game was designed by Metroid creator Gunpei Yokoi and used the same engine).
It was followed by a sequel for the Game Boy (Kid Icarus: Of Myths and Monsters) in which Pit had to train himself to use the sacred relics once more to defeat an invading army of demons lead by Orcos. The character also starred as a member of the Five-Man Band of Captain N: The Game Master. After that, the series dropped completely off the radar for over ten years, despite a small but regular desire for a sequel pretty much since the days of the SNES. Then Pit was included in Super Smash Bros. Brawl, complete with a radical makeover, and the crowd went wild.
A new title, called Kid Icarus: Uprising, was released for the Nintendo 3DS in March 2012. Put all tropes about that game on its own page.
Tropes used in Kid Icarus include: