Jurassic World: Dominion Dominates Fandom Wikis - The Loop
Play Sound

YMMV •

Radar

•

Quotes

• (
Funny

•

Heartwarming

•

Awesome

) •
Fridge

•

Characters •

Fanfic Recs

•

Nightmare Fuel

•
Shout Out

•

Plot

•

Tear Jerker

•
Headscratchers •
Trivia

•

WMG

•

Recap

•
Ho Yay

•
Image Links

•

Memes

•

Haiku

•

Laconic

•
Source

•

Setting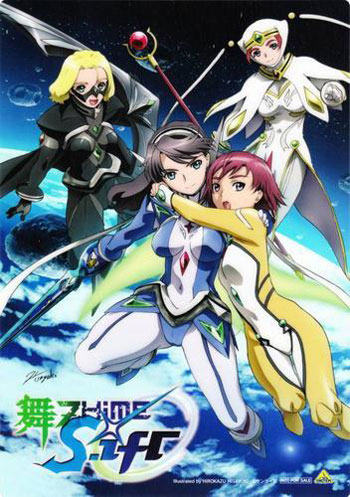 Bruce: Hey, doesn't the church shun homosexuality?

Shion: Don't say it so bluntly!

A prequel to the Mai-Otome TV series, centering around Lena Sayers (Arika's future mother) and the titular Sifr Fran, an offshoot of the Windbloom royal family who does not know of her heritage. Lena, her master Bruce, and some of their companions have the task of escorting her back to Windbloom. Sifr, however, has a secret, and must be protected from the Schwarz forces who would use it for their own ends, as well as those who would kill her to rliminate any threat she might pose.
Apparently, the first episode alone Jossed about 50% of all the Epileptic Trees that Mai-Otome Zwei somehow didn't Joss... And then episode two Jossed about 20% more.
---
Provides examples of: