Spider-Man: No Way Home Trailer Dropped - The Loop
Play Sound

YMMV •

Radar

•

Quotes

• (

Funny

•

Heartwarming

•
Awesome

) •

Fridge

•

Characters

•

Fanfic Recs

•

Nightmare Fuel

•
Shout Out

•

Plot

•

Tear Jerker

•

Headscratchers

•
Trivia

• WMG •

Recap

•

Ho Yay

•

Image Links

•

Memes

•

Haiku

•

Laconic

•
Source

•

Setting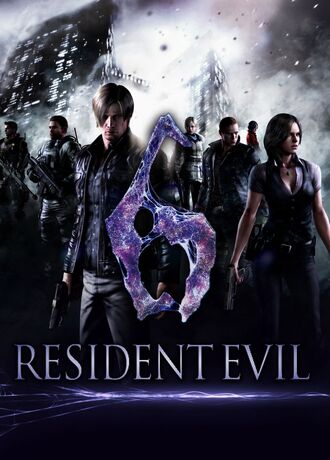 Resident Evil 6 will be the eighth installment in the main line of Resident Evil games. Details are scant, but along with a single player campaign, RE6 will feature six-player co-op and eight-player competitive multiplayer modes—whether co-op is a standalone mode, or integrated into single player as in Resident Evil 5, remains to be seen.
15 years after the Raccoon City Incident, US President Adam Benford prepares to reveal everything about it—but when Leon Kennedy arrives to discuss the reveal, he finds the President transformed beyond recognition by a bioterrorist attack, which forces him to make an unbearable decision. He is also caught in the middle of a massive bioattack on the American town of Tall Oaks, and must find the person responsible with the help of a Secret Service agent who is hiding her own secrets.
Halfway around the world, BSAA agent Chris Redfield arrives in Lanshiang, a coastal Chinese city, to help suppress another bioterrorist threat. No place or person seems safe from these attacks, and this knowledge has united Earth's population under the common fear of seeing mankind face extinction.
Alongside Chris and Leon's stories, a third story will follow a mercenary named Jake Muller as he teams up with an adult Sherry Birkin. Jake harbors something in his blood that may be mankind's only hope for stopping the global outbreak of the newly-discovered C-Virus. Jake also seems to be the legacy of the late Albert Wesker, as he has another name: Wesker Jr.
All three stories will eventually converge together as the trio seeks to stop the parties responsible for the C-Virus outbreak and save the world…but are their efforts already in vain?
Tropes used in Resident Evil 6 include: