Doctor Strange in The Multiverse o Madness - The Loop
Play Sound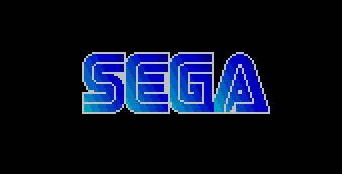 W E L C O

M E T O T

H E N E X



T L E V E L

—US Slogan, 1992-1995
Once upon a time, Sega, a big arcade video game company, was part of the "Big Three" console developers, its main competition being Nintendo, and later Sony Computer Entertainment (with the introduction of the Play Station in 1994/1995). The company was created in the mid-fifties in Hawaii as "Service Games," a creator and distributor of redemption games designed for overseas markets. As a result of these origins, most of their games are designed for an international market (and as a side result, this is also why they contain a lot of Engrish and spotty English voice work across all versions.)
Sega found some of its greatest success with the Sega Mega Drive/Genesis during the 16-bit era, and a marketable mascot in Sonic the Hedgehog provided a perfect rival for Nintendo's Mario. However, a string of questionable marketing decisions with subsequent consoles eroded its star power, and eventually led it to pull out of the console business entirely, after the Too Good to Last Dreamcast sold below expectations.
Still, Sega has remained a major player in the game development world (though not quite what it once was) by shifting to third-party game development for all of the current-generation consoles and handhelds. Ironically, Sega now publishes Sonic the Hedgehog games for play on Nintendo (and other) hardware.
They are also the owners of animation studio TMS Entertainment (and by extension, Koko Enterprises/Dong Yang Animation, Seoul Movie and Mizo Planning) since 1995.
See also Platinum Games and Sonic Team, two of their best-known subsidiaries.
---
Consoles
---
Notable games and franchises released by Sega
---
Tropes associated with Sega
↑ Miku even does the SE~GA Catch Phrase!
↑

which was purchased by Sega late in 2011