YMMV

•

Radar

•

Quotes

• (

Funny

•

Heartwarming

•
Awesome

) •

Fridge

•

Characters •

Fanfic Recs

•

Nightmare Fuel •
Shout Out

•

Plot

•

Tear Jerker

•

Headscratchers

•
Trivia

•

WMG

•

Recap

•

Ho Yay

•

Image Links

•

Memes

•

Haiku

•

Laconic

•
Source

•

Setting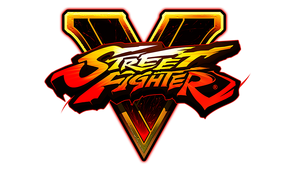 Street Fighter V is a 2016 fighting game by Capcom and is the latest installment in the Street Fighter franchise. Plot-wise the game is known to take place after Street Fighter IV, but before Street Fighter III: 3rd Strike. As of 2022, it's been upgraded (mostly through DLC, released in Seasons) into Street Fighter V: Champion Edition. It has been released for Playstation 4 and PC, but not on the Nintendo Switch or for arcades.
The game begins when Charlie Nash, who had been betrayed and then set to be killed by M. Bison (as told in his Street Fighter Alpha 2 ending) suddenly awakens in a tomb. A woman named Helen (actually, Kolin from the Illuminati) comes to him and tells him to contact his old friend Guile and retrieve something from him that could help him defeat Bison and take revenge on him for his own death. . .
At the same time M. Bison alongside his followers (Balrog, Vega, and Sagat's replacement aka the Mad Scientist F.A.N.G) is organizing what could be his and Shadaloo's biggest success ever: Operation C.H.A.I.N.S, destined to take control of the whole world via technology, more exactly the seven satellites known as the Black Moons. An Emirati young man named Rashid decides to oppose him since one of his friends, a scientist woman, is unwillingly involved in it, but is defeated by F.A.N.G. The now embittered and angry Charlie attacks his once friends Guile and Chun-Li since they have some items that can be very important, and after the two fight back Helen contacts them plus Rashid and Juri (who now works with Helen's mysterious association to finally have her revenge against Bison) to see what to do. Karin Kazuki, in the meantime, finds out about all of this and summons several warriors from all over the world so they can join in; Ryu takes some more time to answer, as he's still struggling with the Satsui no Hado. . .
Tropes used in Street Fighter V include: