Wiki Targeted (Entertainment)
Play Sound
In General

Taimanin or "Anti-Demon Ninjas". A group of super powered ninjas tasked with dealing with the corruptions created by demons and "evil influenced" people. Each taimanin seems to have their own unique superhuman ability (e.g. Asagi's Super Speed, Sakura's ability to travel through shadows, Yukikaze's ability to generate lighting, and etc.). Most taimanin live in the fictional village of Gokuruma, which doubles as their base of operation. Younger taimanin are trained at Gosha Academy. Usually taimanin are often paired in teams of two when going on missions, sometimes three or more depending on the difficult of the mission. However, more experienced veteran Taimanin have been known to go on solo missions.
Asagi Igawa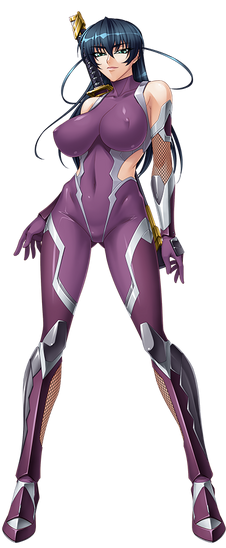 The main protagonist of the entire franchise. She is the strongest warrior of the Anti-Demon Ninjas. A female ninja of justice who fights demons and evil humans. She lost both of her parents at an early age and now acts as the guardian to her sister, Sakura. Ingenious at the martial art of fencing, she has speedily excelled in her training and is recognized for her achievements thus far as the strongest of those repelling the demon influence. Her childhood friend, and her love, Kyousuke Sawaki, was her on of her father's pupils. Above anything else, all Taimanin, like Asagi, live a life filled with danger and carnage, and as such, their duties always take priority. Thus is taboo for a Taimanin to marry a non-Taimanin, and as such, Asagi is forced, much too often, to cast away Kyousuke's love.
After the events of Taimanin Asagi 1, Asagi became the leader of the Taimanin and headmistress of Gosha Academy, the educational institution for all Taimanin. Using her supernatural abilities and skills as a master swordsman, Asagi is able to move beyond human perception. After the events of Taimanin Asagi 2, she was able to awaken a Super-Powered Evil Side that give her immeasurable strength but comes at the risk of Asagi losing her humanity if her were to rely on it too much. Her weapon of choice is a katana.
Asagi possesses the ninja art known as "Hawk Art". This ability allows Asagi to heighten her senses and physical capabilities. While using this ninja art, Asagi can move six times faster and views the world as though it was going in slow motion. Others will perceive her as moving at the speed of light. However, since her ninja art can be very taxing to Asagi's body, she cannot use this ability multiple times at once.
Sakura Igawa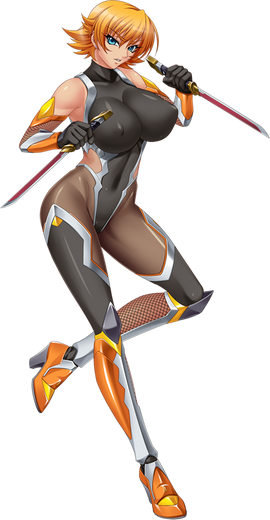 A heroine and Asagi's younger sister. A beautiful girl with a winning, vigorous attitude and known for being brave and gallant. Much like Asagi, she's endowed with the strong ability of a ninja, yet her strength is still much at an apprentice level. She wants to use her strength for the benefit of justice, aspiring to become an Anti-Demon Ninja member, opposing evil with Asagi. Originally, she keeps her pursuit of knowledge and training hidden from her older sister until after the advents of TA1. Despite her sister's initial objections, Sakura was able to make a name for herself as an exemplary Taimanin and became Asagi's partner for many of their missions. When she isn't going on missions with her sister, she would usually be partnered up with her best friend Murasaki, who has a love-hate relationship with Sakura. While working as a duo, Sakura and Murasaki are given the nickname "Sakumara" by other Taimanin.
Sakura's main weapons are dual-wielding ninja daggers. Her ninja art is referred to as "Shadow Art", which gives Sakura the supernatural ability to meld into shadows or teleport between them. Although her strongest power is to give her shadows physical forms, and shape them into blades or dangerous shadow creatures like sharks and bears.
Murasaki Yatsu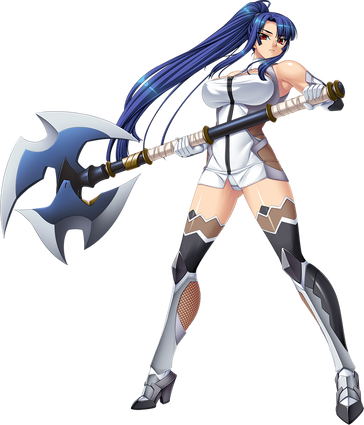 Murasaki Yatsu starts out as an up an coming Taimanin in training at Goshu academy and Kuroi Yatsu's younger sister. Despite her youth and inexperience, many veteran Taimanin, including Asagi, see great potential in Murasaki. Of course, due to her beauty and skills, she becomes the idol of Goshu academy, also developing a rivalry/friendship(much to her dismay)with Sakura. Similar to her brother Kurou, Murasaki's ninja ability grants her a vast Healing Factor which allows her to regrow entire limbs and Super Strength.
Murasaki's power basically grants her immortality unless her head and heart are destroyed.
Kurou Yatsu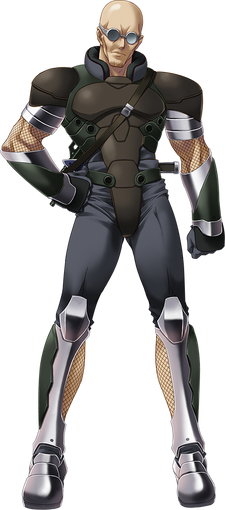 Often referred to as the Blind Taimanin Kurou is a veteran Taimanin and long time friend/subordinate to the Igawa family, He is also Murasaki older brother. Despite not being able to see he makes up for this with *Super Senses.Like his younger sister, Kurou has *Super Strength and a *Healing Factor. His signature weapons are a jack-knife and sub-machine gun.
Yukikaze Mizuki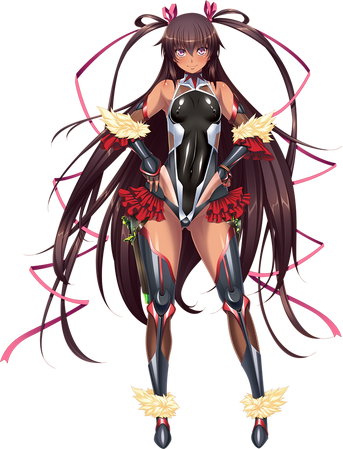 Often referred to as the Lightning Taimanin due to her unique ability to generate and manipulate lightning to power her twin handguns, which controls her lightning attacks. This ability was apparently taught to her by her late father. She is a student at Goshu Academy, along with her best friend and senior Taimanin, Rinko Akiyama, and boyfriend, Tatsurou Akiyama. She is also the daughter of Taimanin Shiranui Mizuki, who went missing 5 years before the advent of Taimanin Yukikaze.
Among the new generation of Taimanin, Yukikaze is considered one of the best. If it wasn't for her temper and pride, she has the potential of being the perfect operative of all the Taimanin. However, many don't realize that deep down, Yukikaze is a very shy and insecure girl who still having trouble making any romantic progress with her love interest, Tatsurou.
Yukikaze's "Lightning Art" gives her the ability to create and control electricity. Of all the ninja arts, Yukikaze's abilities are considered the most powerful in terms of offensive capabilities. However, the destructive nature of her ninja art, makes it very hard for her to control the output of her attacks. Thus she wields the handguns "Lightning Shooters" as limiters to help her proper channel her powers.
Rinko Akiyama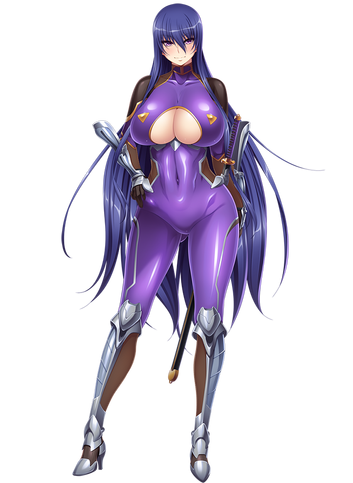 Often referred to as the Slashing Taimanin due to her skills of swordsmanship with her katana, the Ishikiri Kanemitsu, which is apparently a family heirloom. Like many Taimanins, she attends Goshu Academy with her best friend, Yukikaze, and her younger brother, Tatsurou. She a successor of the 'Ittoryu', a fighting style that has been passed down in Akiyama clan for generations. Rinko is looked up to by many students at Goshu Academy, and has a secret growing fan club within the school.
Her ninja abilities are referred to as the "Void Arts" which gives her the ability to manipulate space. Some of her abilities include being able to increase her senses so she can see long distances, see at impossible angles, and through walls. She can also create portals that teleport her and others up to a range of 1 km (range is increased drastically in Action Taimanin). However, overuse of these abilities will cause fatigue.
Tatsurou Akiyama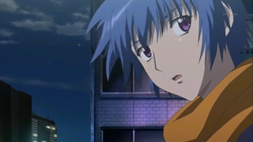 The younger brother of Rinko, and the childhood friend/boyfriend of Yukikaze. Like his sister, his weapon of choice is a katana. He also has the ability to manipulate wind.
Shiranui Mizuki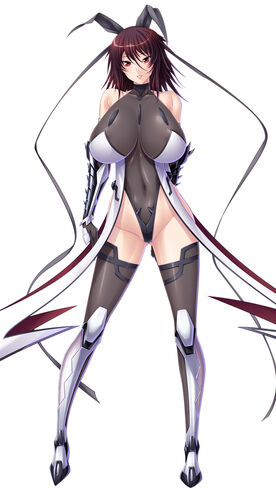 The mother of Yukikaze. Stated to be a powerful and well-respected Taimanin who is feared by many as the Phantom Tamanin. Although she claims to be "out of shape" compare to her younger years, her abilities are stated to be on par with Asagi. She disappeared 5 years prior to the advents of Taimanin Yukikaze during a mission investigating the brothel, Under Eden, located in the lawless town of Yomihara.
Shiranui's weapon of choice is a Naginata pole-arm and possesses ninja ability known as the Water Arts. Her ninja art allows her mold water into illusion and create water duplicates of herself. These abilities are very useful for causing distractions, as well as provide strong offensive and defensive capabilities.
Action Taimanin chucks all the above bad stuff out the window and assumes she's just fine, still on the good guy team, and even playable. This means she gets to work alongside her daughter and Rinko on heroic terms as well.
Asuka Kokawa
A new Taimanin introduced in Taimanin Asagi 3 and also the second protagonist. She was Asagi's prodigy two years before the event of the third game, and her body had been damaged in battle around that time leaving her limbless. She then mysteriously disappeared after that incident. She shows up two years later in the third game having replaced her limbs with robotic arms and legs making her even more powerful than before.
Shizuru Kosaka
An exceptional smart Taimanin that specializes in missions of infiltration and solitary. She has the ability to manipulate nature and fights with a rose whip. She is sometimes refer to as "Shizuru the Flower". Introduced in Taimanin Yukikaze 2.
Kurenai Shinganji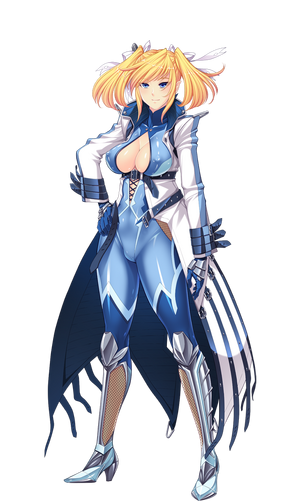 A half-human, half-vampire/demon Taimanin from the Fuuma clan. Despite her demonic lineage, she has an intense hatred toward demons, due to them harming her clan in the past. She was taught swordmanship by her grandfather, Gen-an Shinganji. Due to her vampiric bloodline, she has enhanced physical strength, agility, and the ability to become stronger when exposed to blood. The more blood she is exposed to, the stronger she gets. She can also transform into a stronger vampiric version of herself. It would be revealed in her game that she is in fact the biological daughter of Edwin Black and sister to Felicia.
Her weapon of choice are twin kodachi blades that are named "Shirakami" and "Koma". Kurenai's ninja art is referred to as "Fuuton (Wind Art)". Her ninja art gives her the ability to create whirlwinds and powerful vacuums that she uses against her foes.
Ayame Makishima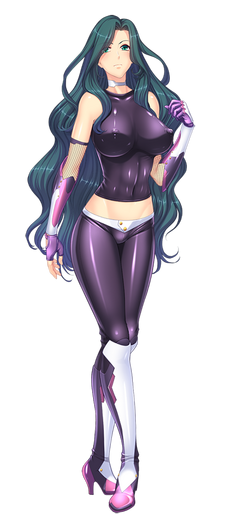 Another Taimanin from the Fuuma clan. An elegant and intelligent woman, who is Kurenai's best friend and loyal subordinate. Her weapon of choose is a sniper rifle, and is a exceptionally skill marksman. She possesses the unique ability of "the eye" which allows her to "read the wind", basically giving her super-human accuracy when sniping foes, bordering the ability of precognition (being able to see in the future). It is also heavily implied that her feelings for Kurenai are beyond simple friendship.
Kotarou Fuuma

A first-year student in Gosha Academy like Yukikaze. The current head of the Fuuma clan. Since he hasn't awakened his clan's bloodline magical eye (which makes his right eye closed at all times), he is often scorned as "the Fuuma head with a missing eye". However, he compensates it with a deep knowledge of the Taimanin ninja arts he gained from reading old and secret tomes from the Gosha Academy's library, in turn making him an excellent commander and support.
The main protagonist of the Taimanin RPGX mobile/browser game, his story begins when Gosha Academy was attacked and he along with his half-sister Tokiko was forced to go rogue. He was also the main POV of Battle Arena with a different take to his RPGX self. Action Taimanin has him remain on the Taimanin side as the Mission Control due to having the least combat ability in that game.
Tokiko Fuuma

Kotarou's older half-sister and stewardess of the Fuuma clan. She is the child that Kotarou's deceased father had with a concubine.  Upon her birth, she was adopted by the family that had served as stewards of the Fuuma clan for generations, and is a talented woman that has supported Kotarou in his endeavors. Her favored weapon is the kunai. She is praised as the Fuuma family's strongest kunai user, and her close-combat abilities is regarded as the greatest among the Taimanin. Unlike Kotarou, she is able to use the evil eye characteristic of the Fuuma family. Tokiko's evil eye is called "Clairvoyance" allows her to separate her vision from her physical body and send it off to wherever she may choose, allowing her to essentially sneak into any location. Unlike other evil eyes, it activates when her eyes are closed. Also, while her ability is in effect, by simply having her sight touch books, computers and so on, she can read the information contained within.
Kana Yoshizawa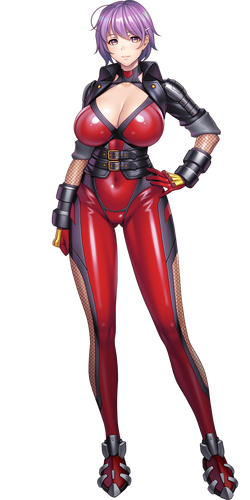 An ex-Taimanin who left her job in order to get married to a normal man. Over a decade after leaving the Taimanin, Kana finds herself living a quite, yet happy life of an ordinary housewife with her husband, Shingo Yoshizawa, and her mischievous son, Satoru Yoshizawa. Neither Shingo or Satoru know about Kana's former life as a Taimanin. Despite no longer being a Taimanin, she still has a strong sense justice and will do anything to protect the weak, whether it is her family or someone else. During her Taimanin days, she wields a combat knife and is stated be a "power-type" among the Taimanin.
Karin Sugita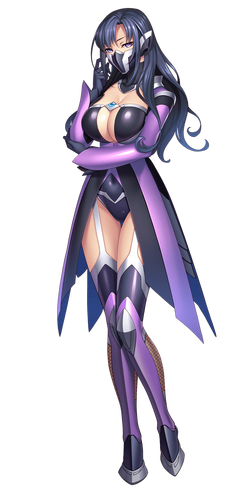 A Taimanin investigating missing persons cases of several married ex-Taimanin. Karin is described as a person with a cool and calculated personality with many years of experience and a strong sense of responsibility. She was able to solve many difficult cases using her calm and accurate judgement. Due to her past achievements, she is considered highly elite among the Taimanin. Her investigation leads her to Kana, who she suspect will be targeted as the next victim of the abductions. She wields a pistol and a kunai attached to a wire.
Su Jinlei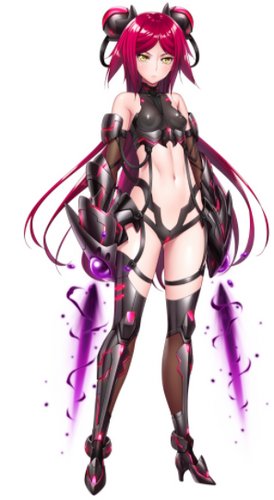 A soldier of the Chinese Union who works for the PLA Intelligence Agency. Su came to Japan to be an adjutant to Kotaro. She was described to be a child prodigy who was able to repeatedly skip grades and graduate at the top of her class, before being scouted as a lieutenant for a special company that prevents international terrorist attacks and invasions from demons. Su's Taimanin lineage comes from her great-grandfather and she decided to train at Gosha Academy to hone her ninja arts. She also views Asagi as her "master".
Emily Simmons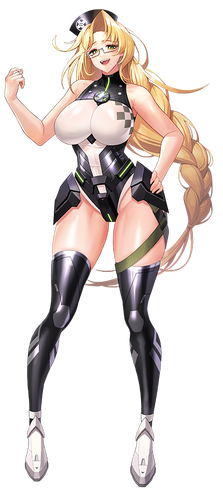 A scientist that works for the anti-NOMAD faction of the United Federal States. In Action Taimanin, she was dispatched to Paradise Island to join Asagi's special task force and act as the team's field medic, making her a temporary member of the Taimanin. Emily strongly believes science and technology can be used to solve any problem. She has a deep fascination with the Taimanin due to their supernatural abilities and has a strong desire to study them, especially Asagi. Emily is gifted with photographic memory and parallel thinking. Although, Emily's main job is to provide medical support to the Taimanin; the super-advanced technology that she is equipped with makes her perfectly capable of dealing with combat situations.
Mari Shinohara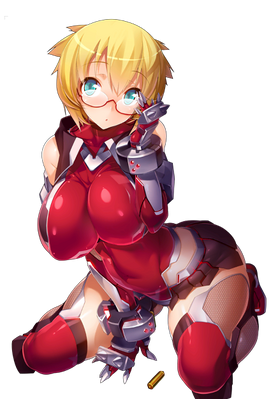 A student attending Gosha Academy. Mari is gifted with Super Strength and the ability to manipulate the Earth around her. Despite her tremendous powers, Mari is rarely sent out on missions due to her innate clumsiness often getting in the way of her performance. Mari idolizes Murasaki Yatsu and hopes to one day be as cool as her hero, which many of her peers highly doubt will ever come to pass. In Action Taimanin, Mari serves as a Bonus Boss for the 5th advent story.
Maika Kamimura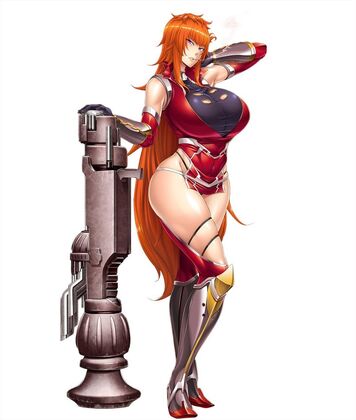 A Taimanin who has the power to manipulate fire. In terms of raw power, Maika's fire abilities rivals Yukikaze's lightning powers. However, like Yukikaze, Maika's fire powers are too powerful and too difficult to control. Maika's weapon of choice is a BFG, named the "Meido Bazooka" which she uses to properly channel her firepower, much like Yukikaze's hand guns. Maika is described as a very aggressive and tomboyish individual. Although Maika secretly has very a feminine side to her, as she is interested in fashion and keeps a treasure chest at home that is filled with cute stuffed animals. She is also the younger sister to Azuma Kamimura from Cara the Bloodlord. In Action Taimanin, Maika serves as a Bonus Boss for the 9th advent story.
Kirara Onisaki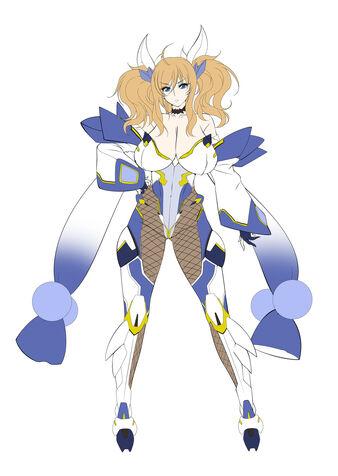 A half-Oni and human hybrid who inherited the icy powers of her mother, who is a high-rank Oni known as the "Frost Phantom", and the ninja art of her Taimanin father. She has horns growing out the sides of her head, which is a common characteristic of the Onis. Kirara has a complex about them since she was a child, so she usually hides them with large ribbons and her shaggy twin-tails. She hates men and  views them as animals.
Her power to manipulate cold air, which she inherited from her mother, is so powerful that she can freeze moisture in the air in an instant to create an ice shield, or freeze an enemy with her cold air-clad fists. However, due to an argument with her father, she sealed her ninja art and refuses to use it, so barely anyone knows what kind of ninja art she has.