Doctor Strange in The Multiverse o Madness - The Loop
Play Sound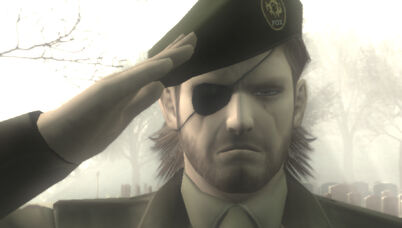 | | | |
| --- | --- | --- |
| | They shall look on him whom they have thrust through, and they shall mourn for him as one mourns for an only son, and they shall grieve over him as one grieves over a first-born. | |

Perhaps you have had a Heel Realization, perhaps you are Dying as Yourself and just learned the enormity of your deeds, perhaps you have learned that the deed you sought Revenge for was fully justified, but you have already killed the character, perhaps you have failed, perhaps a character has died, and you can never make reparation for something you did (perhaps contributing to the death, or perhaps not) — and there is nothing for it but to cry your eyes out, it was so horrible. (Or shed a Single Tear.)
A Sub-Trope of My God, What Have I Done?. Common in Villainous BSOD — though Ignored Epiphany can still ensue. Fighting From the Inside may evince these, even illogically, if the character could not have prevented the control.
May be a form of Manly Tears. Tender Tears combine when they are grief-stricken by minor injuries to others. Note that crying because you didn't get away with it is Water Works.
Contrast Tears of Joy.
Examples of Tears of Remorse include:
Anime & Manga
Uchiha Itachi cries after Sasuke pursues him after Itachi was forced to kill the clan.

Gaara also cried a single tear after he realized that Sasuke was never gonna stop obsessing over revenge/darkness like he used to and that he was forced to fight him.

Magical Project S Misao cries and suffers realy hard when sasami and herself discover that she is pixy misa.
Vegeta of all people does this in Dragonball Z when he selfdestructs to try to kill Majin Buu. Of course, being Dragon Ball, it barely slows Buu down.

Buu took several minutes to regenerate from that one. That's far more damage than what anyone short of Vegetto or Gohan can do to him.

Lelouch Lamperouge from Code Geass does this after he loses control of his Evil Eye and accidentally forces his beloved half-sister Euphemia to commit genocide, and has to shoot her to stop the bloody rampage.

In the Grand Finale, once can see

Suzaku

's tears as he

stabs Lelouch to death while disguised as Zero

and

Nunnally

's as she holds on Lelouch's hand and realises the depth of his Thanatos Gambit as this.

Keiichi from Higurashi no Naku Koro ni combines this with Tears of Fear and Berserker Tears in the first arc, and then just does this one in the sixth arc

after remembering the incident that caused him to do this the first time from a slightly different point of view

. And actually does it a second time in the sixth arc, when Rena, of all people, gives him a Breaking Speech about his Dark and Troubled Past.

The sixth arc is full of this, actually (hence why it's called the Atonement Chapter).

Rena

does this there too.
Towards the end of Meakashi-hen (which is right before the Atonement Chapter),

Shion

does this combined with Dying as Yourself, at least in the anime adaption.

Squad from One Piece does this after

he betrayed Whitebeard and stabbed him in the chest. When he realizes that the Marines played him like a fiddle, and that Whitebeard still considers him a "son", Squad breaks down sobbing.

Lucy from Elfen Lied quite a few times, most notably from

murdering her love interest Kouta's family in front of him in a jealous fit

.
Digimon Adventure 02 has former Big Bad Ken Ichijoji who cries upon realising he's been sadistically torturing and killing living beings as catharsism for his The Unfavourite and Dead Big Brother complexes without realising they were sentient. Plus there are the real kids who's life he's been making a misery with his actions...
A brief glimpse of Guts with his face fallen and tears in his eyes stops him from being a Villain Protagonist, and adds a lot more depth to (and questions about) his character.

Mikael

in the final episode of Tenshi ni Narumon

upon realizing what his actions have led to, broke into tears

.
In Mai-HiME, Shizuru is seen sobbing her heart out and begging for Natsuki's forgiveness when they're revived by Mashiro and her (apparently Brainwashing-induced) Yandere stint is over. Considering her usually calm demeanor, this comes off as quite shocking.
Keima from The World God Only Knows shows these after

Kanon is attacked by vintage

.

Zeref

from Fairy Tail does this whenever he kills anything. It makes it a little hard to take the rest of the cast seriously when they talk about how he's pure evil.
Kahlua from Rosario+Vampire might as well be the codifier, as everytime she weeps, it's because she's about to kill somebody, despite her truly gentle nature.
In Ginga Densetsu Weed, after being offered to heal their wounds in the hot spring by Gin, three of Hougen's generals (Baruge, Bat, and Kite) start regretting what they have done and cried, promising to never follow Hougen ever again.
This is Played for Laughs in Daily Lives of High School Boys; when

Habara

frequently cries whenever her past as the Enfant Terrible-level bully "Archdemon" was brought up.
In Satou Kashi no Dangan wa Uchinukenai, Nagisa catches

Mokuzu's abusive father Masachika

crying as he leaves the house. . . carrying a luggage bag Some time later, he's also crying when the police arrests him for Mokuzu's murder
More than one Detective Conan Sympathetic Murderer has shed these, especially if they killed their target out over a misunderstanding or find out more about their reasoning.
In Booster Gold, at Blue Beetle's funeral, what finally has Booster in tears is that he stood up to eulogize him, and couldn't speak. What sort of friend can't pay tribute Due to the Dead? When Wonder Woman tries to console him, Booster speaks bitterly of how he failed Blue Beetle, not having been there to help him.
Film — Live Action
Literature
 The offender's sorrow lends but weak relief

To him that bears the strong offence's cross.

Ah! but those tears are pearl which thy love sheds,

And they are rich and ransom all ill deeds.
Andrew in the Buffy the Vampire Slayer episode "Storyteller". After several attempts to justify the murder of Jonathan, he breaks down crying as he realizes he killed his only true friend in cold blood.
Faith in Angel episode "Five by Five". She agrees to take assassination contract to Angel, but keeps giving him openings he doesn't use. Eventually she's rendered sobbing wreck, revealing that she was trying to get Angel to kill her in order to stop her past crimes from haunting her.
Criminal Minds offers us some examples. For example, in "Mosley Lane", as he's spreading the ashes

of a boy his wife has cremated alive

, Roger Roycewood tells a woman in the graveyard that he likes to think to roses as the souls of forgotten people. Although he doesn't acutally shed tears, his voice breaks and he sniffs. Then he gets back to his role as accomplice of the Monster of the Week.
In an episode of the Fantasy Island remake Secret Self, a man's fantasy is to have no conscious so he could be the greatest business man. Over the course of the episode, he slowly becomes more demonic, paranoid he will lose it so he trusts no one

until he is alone in his office when his dog he scared away earlier returns. With this act of kindness, he sheds a tear, saving his soul.

A major point in the Merlin episode 'Beauty and the Beast'. Uther must cry tears of true remorse to break the troll enchantment. To accomplish this, Arthur takes a potion that makes him appear dead. Cue frantic, remorseful, crying Uther.
Music
Thomas Light has this during Funeral for a son, when he realizes He sent his son off to fight a battle he knew in his heart was unwinnable.
 I never kill'd a mouse, nor hurt a fly:

I trod upon a worm against my will,

But I wept for it.
| | | |
| --- | --- | --- |
| |  Sizemore, you weep for those you have ended. I love you for that. | |
In Avatar: The Last Airbender, Zuko sheds such tears when he reunites with Iroh in the finale.
Wakfu has an absolutely pitiable breakdown from Nox, when he finally realizes that his dream is truly impossible and all the people he's killed to reach it died for nothing.
Lance from Voltron: Legendary Defender cries a mix of this and Tender Tears during the season 6 finale when the team learns that the Shiro who's been with them since season 3 was really a clone being controlled by Haggar as a Manchurian Agent. Shiro had tried to tell Lance this in a mindscape the previous season without success, and when Lance realizes this, he blames himself and begins to sob over the Shiro clone's unconscious body.
Helen Keller on the day she learned to communicate.
| | | |
| --- | --- | --- |
| |  On entering the door I remembered the doll I had broken [earlier that day, in a tantrum]. I felt my way to the hearth and picked up the pieces. I tried vainly to put them together. Then my eyes filled with tears; for I realized what I had done, and for the first time I felt repentance and sorrow. | |
Did she get the doll fixed? (As in she asked a family member to attempt to fix it.)