Jurassic World: Dominion Dominates Fandom Wikis - The Loop
Play Sound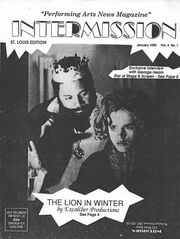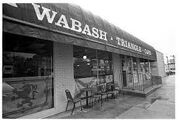 A  critically-praised 1966 play written by James Goldman which originally starred Robert Preston ( of "The Music Man" fame ) as King Henry II of England and Rosemary Harris as Queen Eleanor of the Aquitaine ( for which she won a Tony Award for Best Leading Actress In A Play ) that ( with biting, dark comedy ) addressed the troubles in the family of  the ever-battling Plantagenets at Yuletide. It was released on-screen in 1968, and Goldman captured an Oscar for Best Adapted Screenplay for his script of the film version, and the movie and its acting got high acclaim. Katharine Hepburn went on to win an Oscar for her role as Eleanor. It was also the film debut of Timothy Dalton and Anthony Hopkins, who would later go onto fame as James Bond and Hannibal Lecter, respectively. Peter O'Toole, who played Henry, also played the role in the earlier film Becket, which many consider an unofficial prequel to this film. In 2003, it was adapted again for TV, with Patrick Stewart and Glenn Close.
All of Henry's three sons aspire to be king. Both he and his wife favour a different son and since she has instigated rebellion against him before, Henry had her locked up. This experience hasn't dampened her spirit and when this lovely family goes to celebrate Christmas with the French king, the power play begins in earnest.
---
The Lion in Winter provides examples of:
 John: Who says poor John? Don't everybody sob at once! My God, if I went up in flames there's not a living soul who'd pee on me to put the fire out!

Richard: Let's strike a flint and see!
| | | |
| --- | --- | --- |
| |  Geoffrey: It's not the power I feel deprived of... it's the mention I miss. There's no affection for me here: You wouldn't think I'd want that, would you? | |
| | | |
| --- | --- | --- |
| |  Eleanor: Louis had a seizure and I damn near died of windburn. (smiles) But the troops were dazzled... | |