Jurassic World: Dominion Dominates Fandom Wikis - The Loop
Play Sound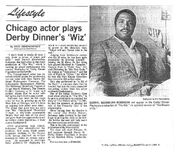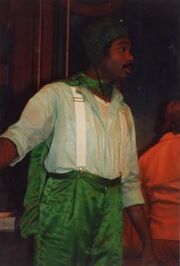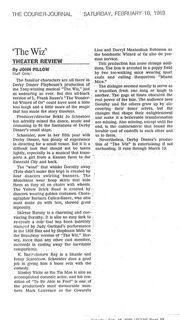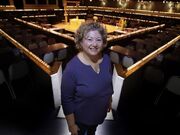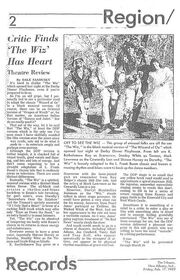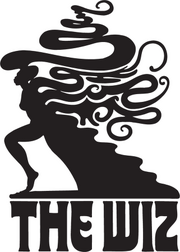 YMMV •

Radar

•

Quotes

• (
Funny

•

Heartwarming

•

Awesome

) •
Fridge

•

Characters

•

Fanfic Recs

•

Nightmare Fuel

•
Shout Out

•

Plot

•

Tear Jerker

•
Headscratchers

•
Trivia

•

WMG

•

Recap

•
Ho Yay

•
Image Links

•

Memes

•

Haiku

•

Laconic

•
Source

•

Setting
The Wiz is a pop musical version of The Wonderful Wizard of Oz (book by William F. Brown, songs mostly by Charlie Smalls) that originally opened on Broadway in 1975 and was the winner of the Best Musical Tony Award for the 1974-75 season. Although it has a noticeably funky score and is usually performed with an all-black cast, its plot hews closely to that of the original novel, including characters and details that the famous 1939 film left out or changed, including the Good Witch of the North, the Silver Slippers, etc. It is still frequently staged today.
Motown and Universal produced a movie adaptation in 1978; it was directed by Sidney Lumet and Joel Schumacher wrote the screenplay. This added a further, big twist to the Oz tale: Instead of turn-of-the-20th-century Kansas, the story begins in modern Harlem and Dorothy is a shy schoolteacher in her 20s who has never ventured beyond it — a change made to accommodate the casting of Diana Ross (in her 30s at the time) in the role, as she had campaigned heavily for it. It's a blizzard that sweeps her to Oz, a fantasy version of the rest of New York City. The Tin Woodman is now a forgotten amusement park robot, the Cowardly Lion masquerades as a statue outside the Public Library, the Wicked Witch of the West (here named Evillene) runs a sweatshop, etc.
The movie was an expensive flop, with critics finding it lacking compared to the 1939 film and the original stage show, largely due to Ross' performance. This damaged the perceived viability of black-led films. But it remains notable for its All-Star Cast of African-American talent, from Richard Pryor as the Wiz himself to Lena Horne as Glinda to a 19-year-old Michael Jackson as the Scarecrow (his only major film role, not counting the anthology Moonwalker).
Not to be confused with The Wizard.
---
This musical and its movie adaptation include examples of: