Jurassic World: Dominion Dominates Fandom Wikis - The Loop
Play Sound

YMMV •

Radar

•

Quotes

• (
Funny

•

Heartwarming

•

Awesome

) •
Fridge

•

Characters •

Fanfic Recs

•

Nightmare Fuel

•
Shout Out

•

Plot

•

Tear Jerker

•
Headscratchers

•
Trivia •

WMG

•

Recap

•
Ho Yay

•
Image Links

•

Memes

•

Haiku

• Laconic •
Source

•

Setting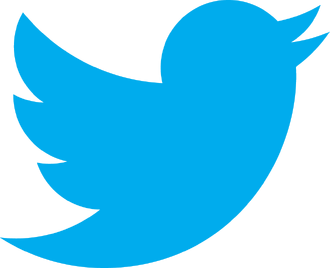 Twitter is a "microblogging" service, where users post 140-character "tweets". They can be mundane reporting on their life, a wry one-liner, or the start of an Internet campaign that will snowball and end up with international media coverage. Really, for just 140 characters, there's lots of potential.
The site's open, public API allows for its adaptation and use on many different platforms. Android, iPhone, browser extension, desktop software, mobile phone... you can tweet from just about every device going. Hell, you can even monitor tweets with a typewriter!
The site is popular and trendy. The real-time search function, which allows you to search all (public) tweets being made for any word or phrase you wish, is one of the most popular aspects of the site. This is combined with the "trending topics", a list of the ten most popular topics at the moment, based on how much they're being tweeted about. This list of trending topics will almost always include Justin Bieber, at least until Twitter supposedly banned his name from trending and his fans made "let Bieber trend" a trend instead. When they were no longer able to do that, they resorted to trends like "Bustin Jieber". Still, Justin Bieber related topics trend almost every day, and in 2012, they were joined by topics about British-Irish boy band One Direction.
Twitter has gotten a lot of media attention. Major events tend to be covered rapidly through the system, and it has become hip in Hollywood for a celebrity to have a Twitter account. Twitter nicknames get given out like email addresses. In fact, despite the Biebermania, Twitter appears to be the first Friending Network type site (aside from work-oriented LinkedIn) in which thirtysomething media professionals outnumber teenagers.
You can follow All The Tropes on Twitter, or browse Tropedia (wiki) Twitter-style with the Laconic.
Tropes used in Twitter include:
 OP: It seems like Twitter-style hashtags have replaced HTML-style coding as Internet shorthand for meta-commentary.

Reply: </era>
Unperson: Twitter's "recalibration" of their Trending Topics algorithm was obviously meant to do this to Justin Bieber.